Welcome to the beginning of the 2015 MLU season. The third year of the league will once again feature no new franchises, contrast to the "rival" AUDL which has now grown to an incredible 25 teams that feature Divisions in the East, Midwest, West Coast, and Southeast. While expansion for the AUDL is rather exciting for a professional ultimate league, Major League Ultimate is still able to produce excitement on and off the field without the addition of teams. This new season is poised to bring a whole new level of excitement for the fans, which is the primary goal for the league, bringing in new athletes while still attracting the veterans to remain professional athletes. This page will be your one stop resource to all the top information regarding tryouts, re-signing players, and new additions for the 2015 season. It will constantly be updated into the MLU off-season as more teams announce their 2015 rosters so make sure to regularly come back for more!
THE EAST:
In the two years of the MLU, the Eastern Conference has seen the same script written twice in a row. One team dominates the division in order to head to the MLU Championship where the team goes on to control the Western Conference Team en route to Championship glory. To make this script even more repetitive, the same two teams who made the Eastern Conference Championship Game in the inaugural season repeated in 2014 (of course the Boston Whitecaps and the DC Current flip-flopping victories). However this year the two franchises that have been at the bottom of the league, the New York Rumble and Philadelphia Spinners, have a lot to prove and are well on track to break the dominance of Boston and DC.
2015 Roster Announced
Signings from 2014 season:
Jeff Graham (2013 Championship MVP), John Hirschberger, Alex Simmons, Christian Foster, Miles Montgomery-Butler, Jake Taylor, Adrian Banerji, Brian Zid, Eric Stevens, Jack Hatchett, James Smart, Josh Markette, Lee Farnsworth, Matthew McDonnell, Matthew Heath, Michael Miller, Michael Sender, Misha Herscu, Piers MacNaughton, Robin Meyers, Rustin Ingold-Smith, Shaun Doherty, Teddy Browar-Jarus, Terry Roth, and Will Neff
Key Additions: None
2015 Roster Announced
Signings from 2014 season: Joe Anderson, Robbie Gillies, Ben Faust, Quinn Hunziker, Marques Browlee, David Vukovich, Jibran Mieser, Sean Murray, Mike Hennessy, Jake Herman, Brenton Hard, Markian Kuzmowycz, Andy Bosco, and Chris Mazur
(2013 East MVP)
Key Additions: Chris Wicus (2013 Rumble), John Wodatch (UConn Grind), Andrew Hollingsworth (Chain Lightning), Alon Brown (2013-14 NY Empire), Chris Gwinner (Chain Lightning), and Scott Xu (Rutgers)
2015 Roster Announced
Signings from 2014 season: Nick Hirannet, Jake Rainwater, Patrick Lindsey, Trey Katzenbach, Matt Esser (3 year deal), Patrick Diviney (2 year deal), Ben Scharadin (2 year deal), Gabe Colton
, Dustin Damiano, Leon Chou, Jack Casey, Matt Zumbrum, Matt Glazer, David Baer, Michael Panna, Matt Paparone, Mike Baer, Marshall Ward, Nick Mathison and Ian McClellan.
Key Additions: None
2015 Roster Announced
Signings from 2014 season: David Cranston, Jeff Wodatch, Tom Doi, Calvin Oung, Delrico Johnson, Ben Fleming, Dominique Gibson, Brian Marshall, Brent Bellinger, Lloyd Blake, Markham Shofner
(2014 Championship MVP)
, Alan Kolick
(2014 East MVP)
, Erik Salmi, Peter Prial, Nate Castine, Erik Miner, Frederick Tsai, and Nate Castine

Key Additions: Ryan Nam
(DC Breeze)
, Johnathan Neeley
(2013 Current)
, and Chuck Cantone
(2014 Montreal Royal)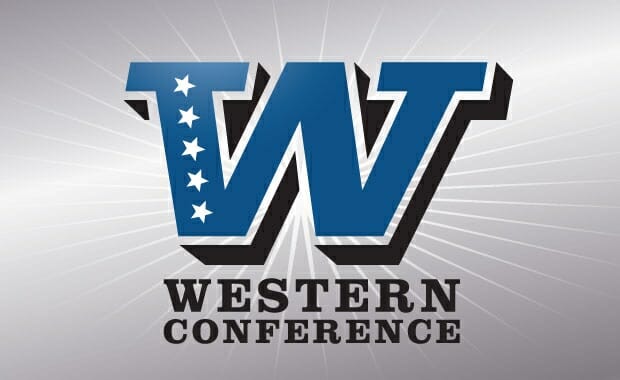 THE WEST:
Unlike the East, in the two seasons of the MLU all of the Western Conference teams have made it to the Western Conference Championship (the Dogfish and Rainmakers in 2013; the Stags and Nighthawks in 2014). Heading into 2015 it is just as up into the air as the previous two. Teams continue to be shuffled up, adding and losing some of the top ultimate players in their respective regions. The Nighthawks once again are expected to be one of the top teams this season but who else will be up there with them is uncertain. San Francisco, Seattle, and Portland all have there own reasons for thinking they can make the playoffs.
2015 Roster Announced
Signings from 2014 Season: Topher Davis
(2 year deal)
, Cody Bjorklund, Peter Woodside, Aaron Adamson, Riley Meinershagen, Tyler Cable, Eli Blackman, Timmy Perston, Camden Allison-Hall, Chris Beach-Rehner, Vinh Bui, Grant Cole, Chris Hancock, Raphy Hayes, Steve Kenton, Ben McGinn, Dan Suppnick, and John Thornton

Key Additions: Kevin Minderhout
(2013 Stags)
, Sean Parker
(2013 Stags)
, and Dan Shaw
(2013 Stags)
2015 Roster Announced
Signings from 2014 Season: Sam Adamson, Jackson Stearns, James Yeager, Nick Weiss, Chris McCarty, Ian Ranahan, David Abram, James Sheridan, Taylor Cascino, James Pollard, Evan Boucher, Taylor Cascino, Drew Kim, Matt Kissmann, Eric Rivera

Key Additions: Michael McGuirk
(American BBQ)
2015 Roster Announced
Signings from 2014 Season: Khalif El-Salaam
(3 year deal)
, Mark Burton
(2 year deal)
, Eddie Feeley
(3 year deal)
, Henry Phan
(2 year deal)
, Ben Beehner, Isaac Entz, Gavin McKibben, Sam Pickel, Chris Rupp, Todd Sliva, Danny Trytiak
Key Additions: None
2015 Roster Announced
Signings from 2014 Season: Brendan Wong
(2014 West MVP)
, Morgan Hibbert, Charles 'Bobo' Eyrich, Matthew Berezan, Kirk Savage, Aaron Loach, Jordan Tessarolo, Jon Hayduk

Key Additions: None
Once again 2015 is sure to live up to the hype that has been growing in intensity since the inaugural season. Coming into this season teams are on level playing ground, there might be favorites but there is not a single team that someone can say without a benefit of a doubt has absolutely no chance of making the playoffs. Will Philly or New York break through in the East? Will San Francisco return to Championship form? Will the West break through in the Championship Game? But first, and right now more importantly, who will make the team?