It has already been said that the 2014 season of the MLU will include no new expansion teams (see
Expansion into the 2014 Season and Beyond
). However, after the success of the inaugural season and the off-season drama in the past couple of months, the MLU will be back and better than ever.
THE EAST:
If there is one thing I would bet on for the 2014 season, it would be that the Boston Whitecaps will not go undefeated again this season. Last year the games remained close with eventually Boston getting the upper end when the time ran out, its not like Boston dominated the Eastern Conference. Teams have now had a year together to practice and develop chemistry that the Whitecaps may have been a little fortunate to have at the beginning of the season. Getting to the top and being the best is hard, staying up there is even harder. Despite that all being said I predict the East will be more competitive this year but in the end Boston will once again win the conference.
Signings from 2013 season:

J

on Hirschberger, Alex Simmons, Brandon Malecek, Teddy Browar-Jarus, Jack Hatchett, Seth Reinhardt, Danny Clark, Jeff Graham, Josh Markette, Jake Taylor, Brian Zid, Shaun Doherty, Terry Roth, Alex Cooper, Miles Montgomery-Butler, and Eric Stevens
Signings from 2013 season: Chris Mazur (2013 MVP), Robbie Gillies, Joe Anderson, Ben Faust, Jon Cox, Markian Kuzmowcyz, Dan Heijmen, Austin Raymond, Ignacio Yz, Andrew Bosco, Jake Herman, Lucas Murphy, and Milo Snyder
Other Signings: Isaac Saul (Pitt Ultimate), Sean Murray (Philly Spinners), Dave Vuckovich (PoNY Ultimate), Jack Marsh (AUDL New York Rumble), Adrian Banerji (Ironside), Quinn Hunziker, Matt Hennessy (PoNY Ultimate), Matt Wilson
Signings from 2013 season: Nick Hirannet, David Baer, Trey Katzenbach, Art Shull, Dustin Damiano, Leon Chou, Dan Furfari, Patrick Diviney, Jack Casey, Matt Glazer, Michael Panna, Matt Paparone, Michael Baer, Patrick Lindsey, Jonah Wisch, Nick Mathison, Frederik Brasz, Justin Carter
Other Signings: Jake Rainwater
(2012 Philly Spinner)
, David Brandolph
(2012 Philly Spinner)
, Trent Dillion
(Pitt Ultimate)
, Patrick Earles
(Pitt Ultimate)
, Aaron Watson
(Pitt Ultimate)
, Marcus Ranii-Dropcho
(Pitt Ultimate)
, Max Thorne
(Pitt Ultimate)
, Matt Esser
(AUDL Philadelphia Phoenix)
, Alex Peters
(AMP Ultimate)
Signings from 2013 season: Alan Kolick, Daniel Kantor, Sean Keegan, Tom Doi, Calvin Oung, Jeff Wodatch, David Cranston, Markham Shofner, Brian Marshall, Delrico Johnson, Bobby Gordon, Brent Bellinger, Nate Castine, Eric Miner, Robert Dulabon, Matt Gordon, Collier "Chip" Cobb, and Erik Salmi
Other Signings: Peter Prial
(Boston Whitecaps)
, Cody Johnston (
William & Mary Ultimate)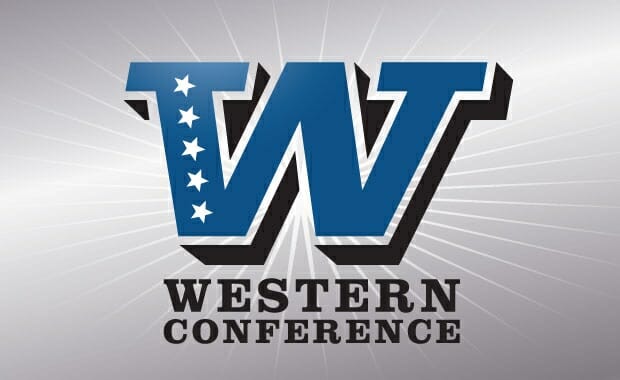 THE WEST:
The Western Conference is more up in the air than the East. Last season both the San Francisco Dogfish and the Seattle Rainmakers led the conference with 8-2 records. However since this is the second season once again the chemistry will be better among the teams, so the gap from first place to last place won't be as large. The Dogfish also will head into the 2014 season losing one of their top players, Beau Kittredge, to the AUDL which will force me to give the nod to the Rainmakers to win the conference with tough competition from the Vancouver Nighthawks and San Francisco.
Signings from 2013 Season: Timmy Perston, Cody Bjorklund, Chris Hancock, Eli Friedman, Ben Lohre, Ben McGinn, Jeremy Norden, Grant Cole, Raphy Hayes, Vinh Bui, Chris Beach-Rehner, Eli Blackman, Breeze Strout, Adrian King, and John Thornton

Other Signings: Mark Burton
(Seattle Rainmakers)
, Dan Suppnick
(Rhino Ultimate)
Signings from 2013 Season: Evan Boucher, Sam Adamson, Drew Kim, Adam Farren, Tyler Grant, Jordan Jeffery, Mac Taylor, Gary Dixon, and James Pollard
Other Signings: Chris Hart
(Boost Ultimate)
Signings from 2013 Season: Ben Beehner, Danny Trytiak, Bryson Uhrig-Fox, Matty Zemel, Sam Harkness, Mario O'Brien, Matthew Sewell, Adam Simon
(2013 West MVP)
, Elliot Trotter
Other Signings: Khalif El-Salaam
(Portland Stags)
, Eddie Feeley
(Sockeye)
Signings from 2013 Season: Matthew Berezan, Kevin Underhill, Andre Gailits, Andy Collins, Mark Leduc, Kirk Savage, Keane Knapp, Nick Menzies, Joel Bellevance, Allan Cowan, Alex Davis, Bobo Eyrich, Morgan Hibbert, Aaron Loach, and Jordan Tessarolo

Other Signings: Takuya Saito
(Japan)
By 2014 season's end there will be yet another MLU champion crowned, will it be the current champions the Boston Whitecaps, will the San Francisco Dogfish get revenge and make it back to the championship, or will a different team step up into the spotlight and take home the trophy?
*= Team has not announced 2014 Roster