As Major League Ultimate has completed its very first season, the American Ultimate Disc League (AUDL) has completed its second. Naturally these two leagues are becoming a sort of rivals with each other, with both trying to bring ultimate to where it has never been before.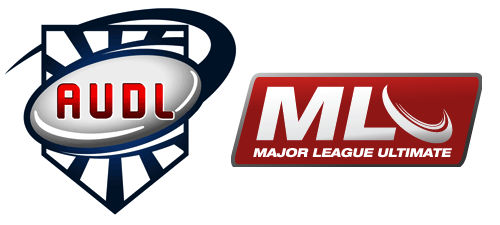 Not many people know that the MLU actually stemmed from the AUDL. In 2012 the AUDL held its very first season, with two conferences, four teams each, very similar to what the MLU has. One of the teams, the Philadelphia Spinners won the inaugural championship in their first season in the league, which would turn out to be their last season. The leaders of the Spinners had some sort of a falling out with the front office of the AUDL and did not agree with the way the league was being run and what direction it was heading. The Spinners then decided to create their own league, the MLU.
After a full season of both leagues competing in their own way, it has started to become clear the vision of both of the AUDL and the MLU. The AUDL are forcing the teams to be run independently, sell their own gear, create their own sponsors, etc. It is running a business that allows for if it does not work in one city, they can allow another team to join in another. On the other hand the MLU is supporting all of its teams and not allowing, if it ever got to the point, for one of the teams to fold. The league has created partnerships for the entire league, keeps the pay consistent for every team/ player, and is very conservative when it comes to taking risks as a whole company.
Right now the AUDL has expanded to 17 teams across three divisions for the 2014 season, while the MLU has decided to keep the league at eight for the next couple of years. Both leagues respect their players jobs outside of ultimate, understanding that neither league is at the point to pay their athletes a full living wage. For instance I spoke with DC Current captain, Daniel Kantor, whom is a mechanical and aerospace engineer for a small defense contractor. If there was ever a scheduling conflict with his job, his coaches would
"

understand that [they] have jobs outside of the Current and are pretty receptive to that."
Both the AUDL and the MLU are bringing professional ultimate to world of sports. Only time will tell to see which league will have more success. Maybe 10 years on down the line there will be a merger similar to the one between the NFL and the AFL, maybe the two leagues can grow and coexist like they are doing now. However both want to see each other succeed, because that is good for ultimate.