This weekend was a must watch in the MLU, every single match-up had playoff implications. Opening the weekend the Portland Stags won against the Dogfish and clinched a spot in the Western Conference Championship, that game was followed up by DC's complete control of the Whitecaps in their first loss in Boston in franchise history. Vancouver put themselves in the driver's seat for the final playoff spot in the West, and then finally on Sunday the Philadelphia Spinners stayed alive in the playoff hunt while knocking the New York Rumble out of the postseason for the second straight season.
1. DC Current: 7-1

Last Week: 1 Change: +0
Defeated Boston Whitecaps 22-16
It is officially the Current's Eastern Conference, yes I know they were 6-1 while Boston was 4-3 but we all still thought the Boston had a chance to comeback. In fact if Boston had won, the East would be singing a different tune. Nevertheless, DC clinched the #1 seed and home-field advantage for the conference championship. Their opponent? They probably do not care and will be prepared for whoever it is. I would expect their star players to still play the next two weeks but not play nearly the same amount of points.
2. Portland Stags: 6-1

Last Week: 2 Change: +0
Defeated San Francisco Dogfish 17-12
Defeating the Dogfish this weekend put last season's bottom dweller team undefeated, 4-0, against last season's Western Conference Champions. While doing so they clinched their first playoff berth in their two year history. In this game four Stags were able to rack up four points each, including Lohre, Davis, Kenton, and Burton. There were still some turnovers that Portland needs to eliminate but all the Stags have to do is win one of the final three games to get home-field advantage for the Western Conference Championship.
3. Vancouver Nighthawks: 4-4

Last Week: 5 Change: +2
Defeated Seattle Rainmakers 27-12
Last week's game between these two teams was a classic, one of the top 10 games in league history, this week Vancouver did not even give Seattle a chance. Vancouver was in complete control the whole game, very few drops, clean throws, aggressive defense, and every lucky bounce or call went their way. Brendan Wong scored 4 goals bringing his total to 36 on the season and a whopping 50 points, 10 more than second place (Daniel Trytiak 40pts). Three of the team's four wins have been against Seattle as they now hold the tiebreaker between the two teams.
4. Boston Whitecaps: 4-4

Last Week: 3 Change: -1
Lost to DC Current 16-21
This weekend marked the first time a Boston based professional ultimate frisbee team lost in Bean-town. Bringing with that their lowest point total of the season in 16. When the game started it looked like Boston was the team coming off a seven hour bus ride in getting broken on the first three points to fall behind 0-3. The Whitecaps simply got out played, DC was laying out all over the field, while Boston failed to run all the way through the disc, misreads etc. However they still control their playoff destiny with a huge match-up against the Spinners upcoming.
5. Philadelphia Spinners: 3-5

Last Week: 6 Change: +1
Defeated NY Rumble 23-22
A huge game from Nick Hirranet that included nine assists, kept the Spinners playoff hopes alive and quite possibly threw his name into the MVP discussion by now being tied with Alan Kolick with the most assists in the league. From this game I have determined that these teams love playing each other, their combined point total in their head-to-head games was 59-58 with the Spinners scoring one more point. While Boston controls their destiny so does Philadelphia, whichever team wins this upcoming weekend will be the favorite to get the last playoff spot in the East.
6. Seattle Rainmakers: 4-4

Last Week: 4 Change: -2
Lost to Vancouver Nighthawks 12-27
Two weeks ago I had Seattle as the #2 team in the league coming off their win over the Portland Stags and with momentum to try and fight to the top of the standings. Now they are coming off two straight losses against Vancouver and are outside of the playoffs. However if I were Seattle I wouldn't take this game to heart to much as 16 players were listed as inactive or out for this game.
7. San Francisco Dogfish: 2-7

Last Week: 7 Change: +0
Lost to Portland Stags 12-17
I know that this is what we have been used to from the Dogfish all season, but it still shocks me at how poorly they played this weekend. I am still expecting the members that are 2013 Western Conference Champions to step up but it fails to happen week in and week out. The amount of drops from San Fran this game and this season is astronomical and what has been one of the deciding factors in every loss this season.
8. New York Rumble: 2-6

Last Week: 8 Change: +0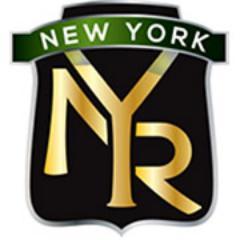 Lost to Philadelphia Spinners 22-23
The Rumble were so close to ending their three game losing streak in yet another thriller against Philly. In this game the Rumble played their best full four quarters all season, unfortunately in a heartbreaking loss. The good from this game: this team looked like an actual team, there was great flow and every player looked like they were thoroughly enjoying themselves and there were stats from every star player that you expected. The bad: with this loss the Rumble are officially eliminated from the playoffs with two games still to go in the season.
The playoff picture is now more clear with two teams that have clinched playoff spots, two teams that are eliminated and four teams (two in each conference) still battling to get the last spot. This upcoming weekend there is a huge game in the East when the Boston Whitecaps travel to Philadelphia with the final playoff spot on the line. If Boston were to win they would get the number two seed in the playoffs where if the Spinners won they would control their destiny going into the final week. DC will host New York at home where they have been undefeated the whole season in their regular season home finale. In the Western Conference the Dogfish have off this weekend and the Stags will have the final doubleheader of the regular season. On Saturday the Stags will travel up to Seattle, the only team to defeat them this season, and then on Sunday travel to Vancouver in their final head-to-head regular season game this season.
Don't agree? Tell me what I missed in the comments section and who you think