Now I'm going to start off by saying that I am not a huge fan of preseason rankings. I feel that it is impossible to tell the true judgement of how a team will perform until they actually get on the field. There are too many variables that could possibly change the outcome of what will happen, like a coaching change, new players, rookies, new matchups, etc. Its honestly unpredictable. One thing I do know is that the competition in the MLU will be even better in 2014, all teams have improved and once again all the teams have a chance to make and win the MLU Championship. However due to the demand for Preseason Rankings and fan hopefuls wondering how their team's season will play out, here are my rankings based on this interesting offseason:
1. Boston Whitecaps: 2013: 10-0, MLU Champions
It's one thing to make it to the top, its another to stay there. This offseason the defending champions lost the league's leading goal scorer, Peter Prial, to DC. However, the rest of the team has remained intact and until someone shows that they can beat the Whitecaps they are going to be favorites to win it again.
2. DC Current: 2013: 4-6, Eastern Conference Runner-Up
Its going to be very interesting to watch what is happening this year in DC. The team was able to keep all their core players from last year and even added leading goal scorer, Peter Prial. This year look for DC to at least take one of the games against Boston and once again contend for the Eastern Conference Championship or even the MLU Championship.
3. Vancouver Nighthawks: 2013: 3-7, Missed Playoffs
If you want to follow a come from behind team this year, it will be the Nighthawks. Last season the Nighthawks were in every game and could have easily had a 7-3 record and contended for the Western Conference Title. With other teams like San Francisco and Seattle falling back in the crowd, look for Kirk Savage to lead his team to the top of the Western Conference.
4. New York Rumble: 2013: 3-7, Missed Playoffs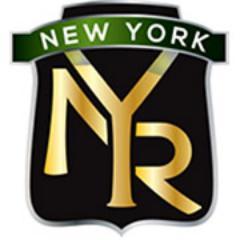 I honestly don't know what to think of this team, yes they have the 2013 Eastern Conference MVP in Chris Mazur, but the team has a completely different look for the season. The team got some great offseason signings in Jack Marsh, Isaac Saul, and Sean Murray but will the team be able to put it all together. If you want a dark horse this season look into the Rumble because if they put the team together early on they will be one tough team to stop.
5. San Francisco Dogfish: 2013: 8-2, Western Conference Champions
I'm going to give San Fran the benefit of the doubt of them making it to the Championship Game last season to put them at #5. Losing Beau Kittredge is huge for this team along with the loss of Eric Greenwood, its going to be interesting to see the young talent step up for the Dogfish when they need it. Don't ever count them out though, they have arguably one of the best coaching circles in the league and still have a ton of experience.
6. Seattle Rainmakers: 2013: 8-2, Western Conference Runner-Up
Seattle, much like a majority of 2013, are in a very similar situation as the Dogfish. The Rainmakers come into the season losing a lot of key players, including Mark Burton to conference rival Portland. They may only be sixth in the rankings but this season the Western Conference is wide open and I would not be at all surprised with a Seattle playoff run.
7. Philadelphia Spinners: 2013: 3-7, Missed Playoffs
Fans I give the 2013-2014 MLU offseason clearing house winner. This year the roster for Philly will be completely different from what we saw last year, but not too different from their AUDL days. Some huge stars from the 2013 College Champions, Pitt Ultimate, are now joining the team and looking to make an impact. With all of these signings its clear the Spinners are trying to build toward the future but they will still give some of the leagues top teams a run for their money.
8. Portland Stags: 2013: 1-9, Missed Playoffs
Its unfair that a team has to be in last place for these rankings because Portland does not deserve to be in the basement. The core players from last year will all be returning and team management has built a team this offseason to compete with the Seattle and San Francisco teams of last year. With the Rainmakers and Dogfish lacking on star power, Portland may be in the perfect opportunity to make a splash or even make the playoffs this year.
Again these are just preliminary power rankings, these are not my picks to make the playoffs. At the end of the season I could see all of the rankings flipped upside down (which is not very likely). I'm excited to see this season play out and some new teams try and challenge the Boston Whitecaps (who I would also bet money that they will not go undefeated again) for the championship.
Don't agree? Tell me what I missed in the comments section and who you think
should be at the top.