Wow what a week for the MLU. Three of the four games this weekend were decided by one-point, one of which went into double overtime. San Francisco played their first two game weekend of the year, and it showed, oh and did I mention that the defending champs lost their first game in franchise history?
1. DC Current: 2-0

Last Week: 2 Change: +1
Defeated Boston Whitecaps 18-17
The DC Current did what everyone thought was impossible, they defeated the Boston Whitecaps. Earlier this year I called DC taking at least one of the two games they would play in the regular season this year. It wasn't a situation where Boston had an off-day, no the Current came out and beat the defending champions at their own game. On another note, Peter Prial is only player 14-0 in the MLU.
2. Boston Whitecaps: 1-1

Last Week: 1 Change: -1
Lost to DC Current 17-18
13-1. Even after a loss their franchise record is still pretty impressive. One cause of concern would have to be Brandon Malecek's 3 fouls in this past game, including the foul on the last play to set DC up for the game winning hammer. Either way you know the team is still good when the only concern is three fouls by a player. Next week Boston will have a chance to seek revenge at home to put themselves back on top of the league.
3. New York Rumble: 1-1

Last Week: 4 Change: +1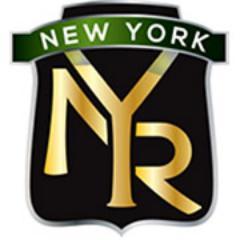 Defeated Philadelphia Spinners 24-23 2OT
While the Current was busy ending Boston's undefeated run, the Rumble was busy battling the Spinners into not only one overtime but a "universe point" in double overtime. After letting Philly battle back into the game, New York forced overtime and then the second. Chris Mazur continued doing what MVPs do by scoring the sudden death point in the second overtime.
4. Vancouver Nighthawks: 1-1

Last Week: 5 Change: +1
Defeated San Francisco Dogfish 26-15
The Nighthawks took advantage of a team that was playing in a back-to-back situation and also showed why they were the favorites to win the Western Conference this year. The Nighthawks were in charge the entire game and prevented the Dogfish from even making a run. Definitely made up for their Week 1 loss against Portland. But don't forget to take into account that this was the second game of the weekend for San Francisco.
5. San Francisco Dogfish: 1-2

Last Week: 3 Change: -2
Lost to Seattle Rainmakers 21-20 & Lost to Vancouver Nighthawks 26-15
San Francisco had the unfortunate luck to play in back-to-back games this weekend. After coming off a heart breaking loss to Seattle on Saturday, where the team was missing eight players from their win last week, to then traveling to Vancouver again with a depleted roster. However Evan Boucher is currently on track to being one of the favorites for Western Conference MVP.
6. Portland Stags: 2013: 1-0

Last Week: 7 Change: +1
Bye Week
The Portland Stags coming off their home opening win against the Vancouver Nighthawks had a bye this week. In my opinion this was a very unfortunate scheduling snafu where they could have carried the momentum from last week into another game. Nonetheless the fact that Vancouver just shut down San Francisco makes the Stags stock rise even higher.

7. Seattle Rainmakers: 1-1

Last Week: 8 Change: +1
Defeated San Francisco Dogfish 21-20 OT
Big win by Seattle getting revenge over the Dogfish this weekend. It looked like Seattle was going to win comfortably until San Francisco was able to force an overtime period. But due to 2013 MVP Adam Simon, the Rainmakers were able to get their first win of the season.
8. Philadelphia Spinners: 0-2

Last Week: 6 Change: -2
Lost to NY Rumble 24-23 2OT
Unfortunately for the Spinners the team is two-three points away from being 2-0 this season, instead of where they are now. And also unfortunate for them is that some team has to finish last in the Power Rankings. A good sign for Philly is that everything is coming together a lot soon than anticipated, along with former AUDL star, Matt Esser, leading the team.
Proud to say that I called the DC upset over Boston this past week to highlight Week 2 of the MLU season. This weekend is looking to be just as exciting as Boston and Philly both go for revenge against the Current and Rumble, while on the West Coast Portland gets to prove how good they really are against last year's Western Conference Champions, San Francisco, and Vancouver and Seattle plan on challenging the scoreboard.
Don't agree? Tell me what I missed in the comments section and who you think