This is normally where I rant about my displeasure for preseason rankings, but this year I will not give you the trouble. If you really want to see what I have to say just look at
last season's preseason rankings
. However, I must give the people what they want and give you my speculation for this season.
In the midst of off-season signings I was really excited to see who was going to return for this upcoming season and who will be joining the league for the first time. While there is a lot still up in the air for the 2015 season, I believe a lot of what we have seen the previous seasons will be indicative for this year. The East I believe will still have a dominant team and the West will be up for grabs all the way until the final week of the regular season. Last year we witnessed two teams that had losing records the previous season and battle back to be the top seed in their respective conferences. The conferences might not see this turnover again this year but there will definitely be teams making their way to the top.
1. DC Current: 2014: 9-1, MLU Champions
Superstars:
Alan Kolick (14 G, 30 A), Markham Shofner (11 G, 30 A), Peter Prial (23 G, 16 A)
Darkhorses:
Lloyd Blake (5 G, 10 A), Seth Wiggins (2013 Rainmakers), Chuck Cantone (2014 Montreal Royal)
Outlook:
Last year there was no doubt that the DC Current was the best team in the league. From top to bottom the Current could beat any team they faced. This year I do not expect anything to change; same players, same system and until another team proves that they can beat DC, they will continue to be the favorite.
Why they will be good:
Yes the team lost a couple of players this offseason, every team does, but the key players are returning for the team. The O-line that was the highest scoring in the MLU last season, still has Kolick, Shofner, and Prial, to go along with Wodatch, Doi, and Oung, there will be no weak players in this core group. That DC-D is not bad themselves, the constant cycle of defensive players last season led to the success the team had. With Delrico Johnson, Dom Gibson, and Ben Flemming back defensively, their D-line will be tough to score on.
Why they will be bad:
Winning a championship is hard, but repeating a championship is even harder. Every team on the schedule will now have their game against DC circled and will be looking to knock off the champs. Them being forced to play 100% every game may prove difficult as the season goes on.
2. Portland Stags: 2014: 8-2, Western Conference Runner-Up
Superstars:
Cody Bjorklund (26 G, 15 A), Eli Friedman (19 G, 20 A),
Topher Davis (17 Ds)
Darkhorses:
Eli Blackman (4 G, 2 Ds), Peter Woodside (8 G, 8Ds), Riley Meinershagen (Injured most of 2014)
Outlook:
Last season the Stags developed as a team, transforming from a 1-9 team to an 8-2 team. Besides the addition of Mark Burton who came over from Seattle, the team just simply got good, really good. This year all of top and second tier players are returning to the team (excluding Burton) and have the opportunity to build on last season's success. Having no two game weekends will also help.
Why they will be good:
As I said before all of their top players that grew up over the last season will be back once again. While other teams lost a key player or two, all of the Stags are on board for 2015. Its looking like Timmy Perston and Riley Meinershagen are going to be playing for the whole season which will improve an already impressive roster from last year. The ability to take early leads and split the lines for the rest of the matchup could be a strategy that will continue to work.
Why they will be bad:
While the team looks good, there are still opportunities for opponents to exploit their weaknesses. Unforced turnovers were Portland's undoing in their loses in the regular season and the Western Conference Championship. When the Stags get down, teams can often reel off three or four points in a row, forcing the team to have to comeback. Also losing Burton back to Seattle could be a big hole to fill.
3. Seattle Rainmakers: 2014: 4-6, Missed Playoffs
Superstars:
Daniel Trytiak (17 G, 27 A), Khalif El-Salaam (19 G, 12 A), Mark Burton (18 G, 14 A in Portland)
Darkhorses:
Ben Beehner (3 G, 6 Ds), Eddie Feeley (3 G, 17 A), Henry Phan (2 G, 13 A)
Outlook:
Unfortunately for the Rainmakers there was a mass exodus of players to the AUDL team for this season. However bringing back Mark Burton will help fill in the holes missing in the Seattle offense. The team will have a rough test at the beginning of the season but if they can survive the first two weeks the can set themselves up for the remainder of the season.
Why they will be good:
Having the trio of Trytiak, El-Salaam, and Burton is one of the best in the MLU. If there will be one player that can turn around the team, the return of Burton will do so. This year the Rainmakers will have a balanced schedule and, just like Portland, will not have any two game weekends this season. The team has a lot experience with a good chunk of their roster entering their third season of play.
Why they will be bad:
Losing the amount of players that Seattle did cannot have a positive effect on the team. It will depend on how the top three players get spread out among the lines and how conditioned they are for the upcoming season. Chemistry seemed to be a major problem to turnovers in 2014 and could repeat itself when Trytiak, El-Salaam, or Burton does not have the disc in their hands.
4. Boston Whitecaps: 2014: 5-5, Eastern Conference Runner-Up
Superstars:
Jeff Graham (27 G, 20 A), Josh Markette (14 G, 28 A), Jack Hatchett (10 G, 16 Ds)
Darkhorses:
Christian Foster (9 G, 5 A), Alex Simmons (9 A, 8 Ds), Will Neff (2013 Whitecaps)
Outlook:
The team has lost two huge stars in Brandon Malacek and Danny Clark, fortunately for Boston they already have other stars that will be able to limit the damage. The Whitecaps were probably better than their 5-5 record indicated but they clearly were not the same team that won the inaugural MLU Championship.
Why they will be good:
Whenever you have a Jeff Graham or a Josh Markette on your team you know you are in good hands. Both are guys that will play both ways and every point if they had to. Boston is also returning two guys from their 2013 team, Mike Miller and Will Neff that were instrumental in the Whitecaps D-line in the team's championship run.
Why they will be bad:
Losing the offense that Malacek and Clark brought to the field will affect the squad at the beginning of the year. If teams can stop Graham and Markette there, it will be interesting to see where the team will look to score. Starting the season on a two game weekend on the road is not going to be pretty either. This O-line needs more time to gain experience and there is a huge chance that Boston can start the year 0-2.
5. Vancouver Nighthawks: 2014: 6-4, Western Conference Champions
Superstars:
Brendan Wong (48 G, 16 A), Morgan Hibbert (19 A, 21 Ds), Aaron Loach (9 G, 20 A)
Darkhorses:
Will Vu, Charles Eyrich (4 G, 5 Ds), Jon Hayduk (1 G, 1A)
Outlook:
This might be low on my rankings for Vancouver but I feel that positions 3-6 are all interchangeable. The Nighthawks will enter 2015 similar to the Rainmakers, in seeing saw a good group of players leave to the AUDL. Most notably were Gagandeep Chatha and Kevin Underhill. Making up for this lost talent will be the biggest test of the year.
Why they will be good:
Five words: Morgan Hibbert and Brendan Wong. Both of these guys have proven time and time again that they can put the team on their backs. Hibbert himself has been willing to play every point. With these guys leading the team they can fill in the void and wait for other players to rise to the occasion. They remain the class of the field in the West until someone proves they can beat them. The Nighthawks have also proven that if they fall behind they can easily reel out four wins in a row.
Why they will be bad:
This is going to be team that suffers the most from players leaving their squads. Chatha and Underhill were two huge players for Vancouver, and after the main superstars there is a big drop off in talent level. The team will be very inexperienced and cannot afford to lose close games.

6. Philadelphia Spinners: 2014: 4-6, Missed Playoffs
Superstars:
Matt Esser (21 G, 13 A), Jake Rainwater (16 G, 16 A), Nick Hirannet (6 G, 26 A)
Darkhorses:
Michael Panna (4 G, 8A), Patrick Lindsey (5 G, 1A), Nick Purifico (2013 Spinners)
Outlook:
At the end of last year if you asked me who I thought was the second best team in the East, I would have told you Philadelphia. This season the team will bring back a majority of its players. The major ones all are back for this year (and some even longer) as they look to push for the playoffs for the first time in the MLU.
Why they will be good:
The Spinners entering the field this season will probably be the best team that they have put out whilst in the MLU. The team is strong from top to bottom and have been playing with each other for numerous seasons. What you see on opening day is what they have and a win against Boston in the opening week will be a huge statement.
Why they will be bad:
In order to make the playoffs you have to beat DC and Boston. Not only that but have to beat them on the road. In 2014 the Spinners only got one road victory and that was a one-point win over the Rumble. Philadelphia has to be better than that if they are going to be successful this year.

7. New York Rumble: 2014: 2-8, Missed Playoffs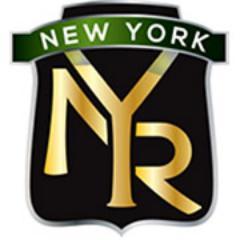 Superstars:
Chris Mazur (14 G, 20 A), Ben Faust (13 G, 10 A), Marques Brownlee (4 G, 11 Ds)

Darkhorses:
Sean Murray (4G, 3A), Chris Wicus (2013 Rumble), Chris Kocher
Outlook:
The Rumble have always been an interesting team, and that remains the same entering 2015. The team has always had great stars but building a complete team will be, and always has been, an issue. The team might steal one from Boston or Philly but once again New York has a lot to prove this year.
Why they will be good:
Mazur returning is a huge boost for the team. As mentioned in the
Ultiworld East Preview
, New York rarely turns the disc over. In the offseason the Rumble signed the most players before the roster release that were not previously in the MLU. If the new players can adapt to the same system they could set themselves for one of their best years yet.
Why they will be bad:
Losing Isaac Saul is pretty big. Together Saul and Mazur are the main reasons why New York stayed in the games that they did. After Mazur there is a huge drop off at the handler position and he cannot do it all himself.
Losing a home game
, and that being the home opener due to a scheduling conflict makes matters even worse.
8. San Francisco Dogfish: 2014: 2-8, Missed Playoffs
Superstars:
Evan Boucher (18 G, 10 A), Matt Kissmann (12 G, 6A), Jackson Stearns (11 G, 7A)

Darkhorses:
Drew Kim (7 G, 10 A), Michael McGuirk, Andrew Hooker
Outlook:
Last year was the beginning of a rebuilding process for the Dogfish, looks like the team will have do it again for 2015. Boucher cannot hold the fort for the team the entire season. San Francisco might be able to steal a win here or there, especially at the beginning of the season but expect a lot of what we saw from the team last year.
Why they will be good:
A two game home stand to start 2015 will benefit the team immensely with what they have to work with. Moving to a better stadium with less wind will help them gain a home field advantage that they were lacking last year. You will not want to count them out when it comes to any matchup throughout the season.
Why they will be bad:
One player cannot do it all for the Dogfish. If Boucher has a bad week or gets injured there will be little chance for them to get a win. With the inexperience there will be a lot of turnovers and mistakes. Oh and the road trips are always going to be an issue; filling out a full roster and the distance is a lot to overcome.
As always, these are merely preseason rankings. After Week 1 there could be a complete turnover, except DC will not be last and San Fran will probably not be first. Either way a lot of things change throughout the season and the outcome is always going to be unexpected. If I were to make a prediction, I would pick DC to control the East and there be a three way battle between Portland, Seattle, and Vancouver for the top spot in the West. Bottom line, I cannot wait until opening pull.
Don't agree? Tell me what I missed in the comments section and who you think
should be at the top.