This weekend two teams set their franchise records for points this weekend at home. Things are starting to become clear in the East with DC showing that they are the favorite to challenge Boston for the Eastern Conference Title, while New York shows that there are more problems than answers. The West continues to show that this conference is for anyone's taking with Vancouver getting revenge on Seattle with San Francisco and Portland having byes.

1. DC Current: 4-1

Last Week: 1 Change: +0
Defeated New York Rumble 28-15
Clean, solid, and scary. Those are the proper words to describe the Current this past weekend, not just on offense but defense as well. The O-line converted on 14 of 15 possessions and the D-line was able to force 14 breaks throughout the game in scoring a franchise high 28 points. There were very little mistakes by DC and sometimes made the NY Rumble look like a team playing together for the first time. If the Current can keep it up they are very strong favorites to be the first team to clinch a playoff spot in the East.
2. Portland Stags: 3-0

Last Week: 2 Change: +0
Bye
Last week putting at Portland at number #2 in the rankings, even though they are the only remaining undefeated team left in the league, caused some controversy. Yes the Stags are good but after the season they had last year and after some of the fortune they have had in games this year, they haven't shown to me any reason to be higher than DC. With a bye this week and DC winning in dominating fashion, I had to keep them at #2.
3. Boston Whitecaps: 3-2

Last Week: 3 Change: +0
Defeated Philadelphia Spinners 24-18
Another performance by the Whitecaps that got the Whitecaps back to their clean nature. Their offense was extremely effective and allowed them to build a lead over the Spinners. Their defense also took advantage of the problems that Philadelphia was having with disc. Boston looked like a completely different team than they did last week against New York and looked to determined to finish the rest of the regular season.
4. Vancouver Nighthawks: 2-2

Last Week: 6 Change: +2
Defeated Seattle Rainmakers 29-23
Again I do not know what to think of this team. One week they look dysfunctional against the Rainmakers and two weeks later they score a franchise-high 29 points.The typical star players were out in full force, like Aaron Loach, Mark Leduc, and Takuya Saito being involved on both offense and defense. It is going to take more games like this one for me to be confident in the Nighthawks being a playoff favorite.
5. Seattle Rainmakers: 3-2

Last Week: 4 Change: -1
Lost to Vancouver Nighthawks 23-29
The stat line of the weekend was Danny Clark getting a MLU-record 14 points in a single game. Unfortunately this is the only thing I have heard from the Seattle side of the disc this weekend. Normally the defensive oriented team can control the score but Vancouver's defense was too sharp, preventing the Rainmakers from scoring on offense.
6. New York Rumble: 2-3

Last Week: 5 Change: -1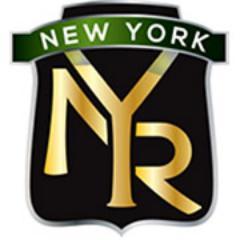 Lost to DC Current 15-28
What happened to the team that was able to handle the Boston Whitecaps and give them their second loss an franchise history? My guess is that they never made it to DC. The Current controlled the entire game and prevented Chris Mazur, Jack Marsh, Ben Faust and the other top Rumble players from getting on a roll. Again I'm waiting for the unstoppable O-line in New York to come together this season, but unless they fix their offense soon, it might be too late.
7. Philadelphia Spinners: 1-4

Last Week: 7 Change: +0
Lost to Boston Whitecaps 18-24
Take away the second quarter from this game and Boston would have one 15-14. In fact you could do this for a majority of Philadelphia's games this season and there would be cases where Philly would have won the game. This was the largest loss of the season for Philadelphia that are close to breaking through their tough stretch they have had in the MLU the past two seasons. Also keep an eye of Matt Esser and Jake Rainwater as they continue to highlight the scoring table for the Spinners.
8. San Francisco Dogfish: 1-5

Last Week: 8 Change: +0
Bye
Another week that gave San Fran an opportunity to learn from a doubleheader weekend. The Dogfish benefited from Vancouver topping the Rainmakers this weekend but still need to make things happen that they can control. This team needs wins and with no more doubleheader weekends they are in a position to get some. However they are done with Seattle for the year which puts San Francisco's playoffs hopes out of their control.
This upcoming weekend all teams will be in action with the Eastern Conference simply having rematches of this previous weekend in different locations. While in the West Portland hopes to keep up their winning ways and the Dogfish begin their playoff push now.
Don't agree? Tell me what I missed in the comments section and who you think